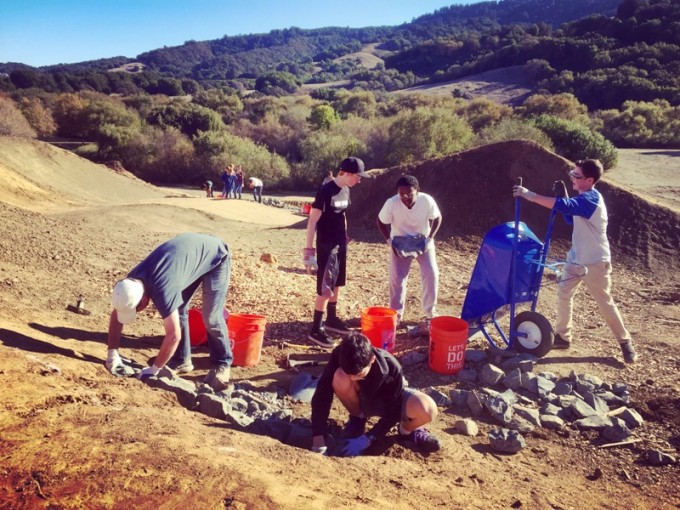 Food will be provided by Firehouse Subs !!!!
Sunday, December 20th ,9 am-1 pm
The Park needs your help with rock armoring work that will protect bike park features from erosion caused by winter storms.
This is fun, technical work that will produce long lasting benefits to the park. Work is suitable for volunteers 13 years and up. Space is limited; RSVPs are required.  To RSVP:  http://goo.gl/vNMzrN
Free parking for the day for event participants. THANK YOU!
This entry was posted on Thursday, December 3rd, 2015 at 9:00 am
You can follow any responses to this entry through the RSS 2.0 feed.
Posted in: Events, Uncategorized, Volunteer