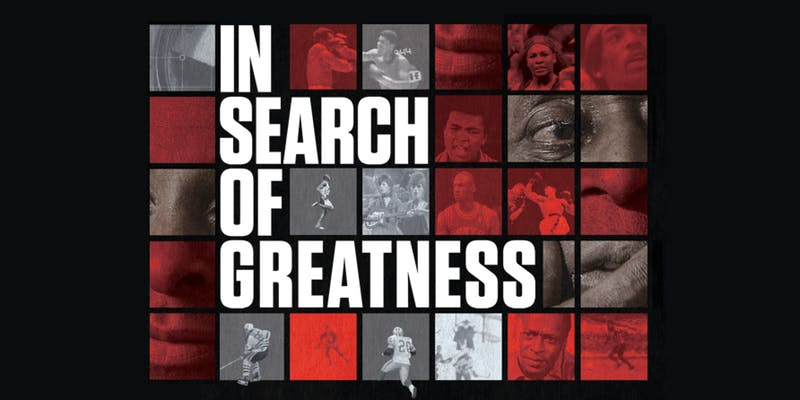 Through the eyes of the greatest athletes of all time, "In Search of Greatness" is a cinematic journey into the secrets of genius. Top athletes, including Michael Jordan, Pelé, Jerry Rice and Wayne Gretzky, explore the importance of nature versus nurture in determining athletic ability.
There will be complimentary beverages, snacks, and raffles throughout the duration of the evening. 100% of the proceeds from this night go back to the Friends of Stafford Lake Bike Park. Come join us for an amazing evening of inspiration and celebration!
DATE AND TIME
Friday, April 19, 2019
5:30pm- Doors Open
6:00pm- Movie Begins
7:30pm- Movie Ends
LOCATION
Sports Basement Novato
100 Vintage Way
Novato, CA 94945
Tickets are $5, and include complimentary beverages.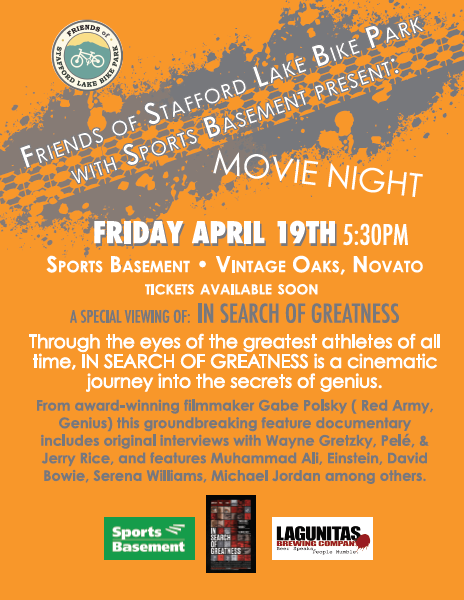 This entry was posted on Wednesday, March 27th, 2019 at 4:17 pm
You can follow any responses to this entry through the RSS 2.0 feed.
Posted in: Uncategorized